For those of you that will take on building a website on your own – or hire someone else – you will need to plan and manage the build of your site.  It is your site, your company, your web presence that is on the line, so consider this checklist approach.  
We at Creative Boro have developed a Website Buying Checklist in order to help and educate everyone that needs a website. (That's You!!!) This is not a step by step guide on how to build a website.  No, those are everywhere.  We offer something unique. This series of articles present a way to ensure you are achieving your objectives while securing your investment of time and money, not to mention your brand.
This article combines multiple topics that are all checkboxes in our Website Buying Checklist.  
---
Every great (and some not-so-great) websites have a purpose, or reason for a company to spend money on a site.  There are four great reasons and five potential purposes for your website.  Best part is that you can choose 1 or all 5 purposes!
Let's start with the four best reasons for a website.
Your website will

Help Grow Your Business

.
81% of Small Businesses believe their website has helped grow their business 

Source
Your website and business email will

Increase Consumer Trust and Add Credibility to Your Business

.
84% of consumers view businesses with a website as more credible than just having social networking accounts

65% of consumers see company-branded email addresses are more trusted than personal email at Google, Yahoo, Hotmail, AOL, etc.  

Source
Your website will

Increase Competitive Advantage

over those businesses without websites.
About 50% of small businesses do not have a website. 

Source

Without an online presence, 80% of potential customers will never even know a small business existed. They are effectively invisible. 

Source

97% of Small Business Owners would recommend having a website to other Small Businesses 

Source
Your website will

Increase Connections with Customers

as they go through the buying process.
Your site will aid in the Information gathering process by providing:
Product information
Prices for checking and comparing
Deal seeking consumers will go to your site in search of:
Promotions
Coupons
Today's shoppers are incorporating digital touch points along the entire path to purchase, from reviewing products online at home to using smartphones as personal shopping assistants in the store…. shoppers seamlessly switch between on and offline channels with ease. 

Source

64% of consumers buy from businesses they can contact online

The findings reinforce how important a website is to small businesses as 91 percent of U.S. consumers use the Internet to look for local goods and services, and 93 percent use it for research before making a purchase. 

Source

 
A business presence website is essential to the marketing efforts of every business – especially small business.  The five purposes below – whether you choose one or all five – will help your marketing efforts tremendously.  You will have a distinct reason to drive traffic to your site and even more important, know what 'call-to-action' is needed.  
The call-to-action examples are Shop Now for eCommerce, Apply Now for job applications, Contact Us for customer service (or sales), Find Us for directory info, and Learn More for products or services.
Here are your 5 potential website purposes:
If you need to sell your products online, then this website purpose is a perfect fit.  Just think Amazon.com started small and it's purpose was to sell books online. 
If you have ever applied for a job online, then you have engaged with the website purpose of collecting job applications.  There are many variations to this, and even entire companies like Indeed that lead with this purpose.
They have questions, you should have the answers.  Here we can say that this website purpose is more related to post-sales, but definitely per-sales is important.  You customers need help, this is a great reason for your website. Zappos is know for great support and they intentionally include this purpose on their website.
You may rely on Google Directories or Yelp to allow your customers to find you.  However, nothing is as great as having your own site to funnel people to your location or contact info.  This way they may be more inclined to stay a while and learn all the great things about you!
5. Promote Products or Services
This is crucial as a website purpose.  You know you will want this front and center.  Don't forget testimonials and reviews too.  Both help conversions!
 You are now equipped with the definitive top 5 purposes for your website.  Of course their are four great reasons to have a business website.  Choose your reasons and purposes in order to solve problems and engage with your customers and prospects.  
Now that you have one or more guiding purposes for your site, it is time to look at three aspects of website building:
1. Web Design & Web Presence
2. Hosting
3. Support & Maintenance
---
Web Design & Web Presence
Code Language
stable, proven software framework (nothing new)
Some code languages are more in demand than others according to Indeed.  PHP, Java, C# for example.  You will want to ensure you are not using an obscure language for a business website.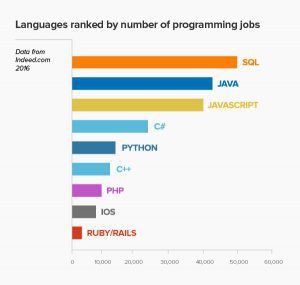 source: Coding Dojo
open source code is best
You do not need, and should not want, to pay license fees for code language for your website.  I hope this never comes up, but know that this is not necessary for almost all business websites.
secure and actively updated
This goes back to the point above.  You will want code language that has an open source community continually improving.  Your content shouldn't be outdated, nor should the code language behind it.
UI
responsive design
Responsive is simply the act of webpage content adjusting to the size (resolution) of the browser.  Being responsive is not the same as mobile friendly. I will get to that below. Side note: it is 2017, this is standard and you should not be charged extra in a quote. The image on the left is not responsive, while the one on the right is responsive.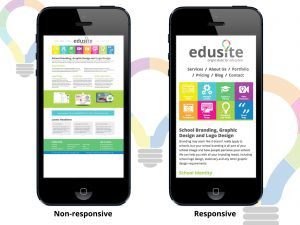 compatible on multiple devices and browsers
Your customers use different devices (phones, tablets, laptops) as well as different browsers (Chrome, Safari, FireFox, Edge).  You website must look and act very similarly on all devices and browsers.  
mobile friendly features
This could be known as thumb-friendly.  You need to ensure your navigation and visual features are thumb, finger, and eyeball friendly.  Easiest way to know is to test yourself.  Tip: Always have a staging or development site that you can test these things before the public sees your new website.
Top 5 Sources for Royalty Free Images to Use for your Website
CMS
manage content and users
We use WordPress, so I will use this CMS as an example.  However, there are others out there that have their own pros and cons.  With WordPress you can update content on your website using an interface that only you can log into.  Not only do you want something you can manage content but if you have others updating content e.g. employee, then they can have their own username and password.  With a quick setup your employee will only be able to access the things you want them to.
provide instructions to update website
Custom CMS is not bad as long as there are plenty of how-to articles and videos.  That is where a more popular option (WordPress) will shine.  There are countless (literally we couldn't count them all) tutorials, videos, and articles on the internet for aiding in using WP.  Or you can pay your developer an hourly rate to update your site. We offer monthly service options to update website content as you go.
plugins, widgets, themes, addons, etc.
Your CMS may have a number of additional features created by developers to enhance your website design or security.  These are great, and will save you money compared to paying a custom development of such things.  Tip: Always ensure plugins stay updated, always.
Branding
company colors only
Sometimes it is fun to paint, draw, and generally doodle.  Your website is not that time!  Use your company colors.  Keep it to about 4 colors at most.  Find the hex code for each color and set them in stone.  Do not use colors that almost look like your colors – use the exact colors.  Use 5 shades of orange that look similar hurts your web design and brand.
pair of complementary fonts (main, paragraph)
I'll keep it short.  Find 2 fonts. One for headline text.  One for paragraph text. Only use these 2 fonts on your entire website.
trademarks and copyrights are noted
You went to the trouble of building a company.  Always display your intellectual property protections.  This can be logo, video, or ebook – anything owned by the company.
Typography
text elements use correct fonts
You took the time to find a nice pair of fonts.  Ensure they are used, and no others.  This is will set you above the competition and be easy on the readers' eyes.
line spacing and style is appropriate
There are general rules for spacing.  The most important is be consistent from page to page.  Line spacing, word spacing, and letter spacing are all to be set and used consistently throughout your site.  Headers and paragraphs and have different line spacing due to the size of letters are much different – use your best judgment.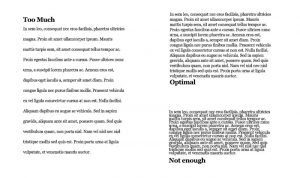 bold, italic, caps, and underline used appropriately
Very important here.  The point of using these is to have words stand out.  However, overuse is hard to read and causes readers to just read those words.  Be careful.  
Top 5 Sources for Royalty Free Images to Use for your Website
Content Optimization
images are high res and optimized for load speed
At times this idea can be an oxymoron.  You need less than a second or two load time but you also need high quality images.  There are tools to help optimize those large image files.  If for any reason an optimized image causes an image to look less than great, consider using an overlay or filter to soften the imperfections.  Visitors need ultra fast load speed so pick another image if that is not achieved.
gzip all text files to reduce data transfer needed
This is one of a couple technical things we always do for optimization. The condensing of all your text files for easier loading on browsers is a must. There are tools out there and your developer or site builder should do this on your live site.
html, js, and css files are compressed
This is the second very technical thing we always do.  It is the same premise as the text compression but for code related files.  Again, a must.  Load speed helps with visitors staying on your site longer, so we take these things seriously. 
Landing Page
call-to-action on top homepage
Before a visitor must scroll on your page, they must have the option of clicking a button that does something they want to do.  Ideally, it is something you want them to do as well!  Examples are 'Donate Now', 'Get Started', 'See Prices', 'Sign Up', 'Learn More', etc.

Items above the fold are viewed more than other content.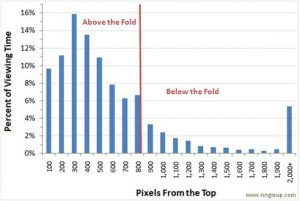 sticky menu or back to top button
The menu of your website should always be available.  There are few exceptions – like landing page for your ads to funnel people to your site.  You will want a site map of essential links at the bottom.  Don't forget socials and your contact info too!
clean, direct, easy to read headers and paragraphs
This is common sense but hard to accomplish.  We all want to add more, more, more.  However, it needs to be direct and links will lead them to more information.  Try to keep your front page clean and neat with less text.
Contact Form
contact info and contact form
You will want people that do not use phone calls to get a hold of you.  Not everyone likes to dial or text a new business they do not know.  Do not miss this opportunity – provide a contact form, with as little required fields as possible.  Require email address of course.  Hold off on requiring a phone number.  If they wanted you to know their number, they likely would've called!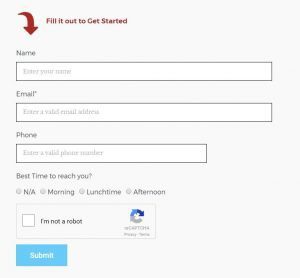 subscribe in header or footer or sidebar
You need an opt-in for your fans and clients.  They will receive all your latest news and discounts.  You do have news and discounts, right?
optional: use free service to capture contacts into a list
 There are too many to list, but Mail Chimp is commonly known. They have rules that require you to only email people that opt-in.  No unsolicited emails when using services to capture contact info for later marketing efforts.
Blog
must be active monthly or more
You are reading a blog.  It is active.  We do want leads, so we blog with a dozen of other efforts. So let's hope this trend continues into 2017.  We advise all clients to have a blog.  I mean, active blog.
informative and useful to customers
A blog should be on topics that you know more about than most others.  For us it's web design, hosting, and some digital marketing topics.  That lends itself to help many people and those people will share the things we write.  You should do the same for your industry.
promote on socials to drive traffic (even old ones)
This is simple…share your own work on your socials!  Do it regularly and you can even share past posts.  Just do it!
Driving Traffic To Your Site
own Yelp, YP, etc. listings and link to website
Online directories are still being used today.  Often times they will need to be claimed by the owner of the business to ensure that the information is accurate and pictures are added.  We do not pay for these directories but there are paid options if needed.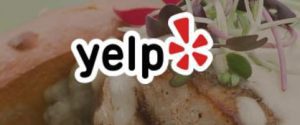 industry specific directories
Some industries, like doctors and lawyers, will have online directories that are specific to their trade.  Do claim your listing and update information as needed.
monitor reviews and encourage clients to review
So by now you have the directories in your control and people will be finding you on them.  Make sure to monitor and respond to reviews.  It is helpful to resolve any bad reviews on the site so that potential clients will see how you respond – and hopefully resolve – the issues.
own Google and Bing Business listings; link to site
Google and Bing are not directories but search engines that display business info when you are searched.  These are very important as they feed other services like Maps, Siri, and Amazon's Alexa.  Own these listings and keep up to date.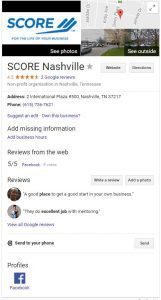 monitor reviews and encourage clients to review
Google and Bing reviews are powerful.  Encourage happy clients to review you there.  You can also ask to copy those for your website!  As with directories, always respond to bad reviews until issues are resolved.
add pictures and ensure address is correct for maps
Don't forget to add pictures, and verify your address.  Google will send you a postcard with a code to verify your physical address.
social media accounts
Have one or more social networks linked from your site.  Ensure they are active.  Only active social media accounts need to link from your site.  All your accounts should link to your site.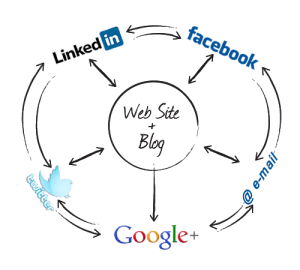 must be active weekly or more
The active social networks are great to funnel visitors to your website.  Each social has a different amount of activity involved.  Twitter can have multiple posts a day.  While Facebook only needs a few a week.
promote your expertise
Use your social media to establish your credibility and promote your industry's latest news.  Try to use them only to ask for business.
Understanding Visitors
set up gmail account
If you don't have a gmail account, open one.  This will be necessary for tracking visitor data.
Google Analytics set
Google Analytics could have a book, but know that unless you establish your account and integrate into your website, you will not be able to track visitor data.

track new visitors for source and demographics
Once you get the hang of Analytics.  Look to see what is driving traffic to your site. Often it will be social networks and organic search (googling you).  Also look for location information.  Local business really only needs local traffic, but if you have a lot of overseas traffic find out where it is coming from and see if you can reduce the numbers.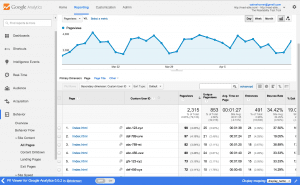 look for and fix all 404 errors
Visitors should never end up on a 404 error page by clicking on a link.  There are tools like Google Console that will help discover any 404 errors.  Click on everything on your site also is a way to discover bad links. 

claim site in Google Search Console
You will want this to compliment and help with your analytics.  Search Console will provide insights into the searches that drive people to your site from google.
create sitemap
The sitemap will help Google understand the format and structure of your website.  You can create one online using a free tool, and then you submit using Google Search Console.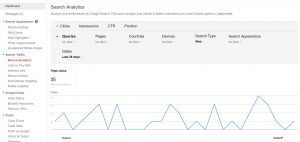 all pages have title, meta description, focus keywords
SEO is often talked about.  It is complicated.  However, your website design should include information on each page that helps you show up in search results.  This is the first simple step for on-site SEO.
configured robots.txt
This can also be submitted to Google Search Console. However, it will always be a file on your website that does not display to visitors. The file instructs Google's spider of which pages should show up – or don't show up – in search results.  It is a must have file for all websites.
repetitive, natural use of keywords on each page
When writing the copy for each page of your website, keep in mind your use of words. You should have a specific keyword or phrase for each page.  Then use those words in the title and paragraphs.  Do not overdo it, as Google will penalize you and your ranking will drop.
---
Now that you have an understanding of Web Design, let's dive into Hosting and some of the aspects you should consider.
Hosting
Domains
choosing your domain
Don't think about your domain name too much or too little.  It needs to represent your brand but it is not everything.  I mean you need something easy to remember and spell.  Unfortunately, your domain name will not instantly help you rank on a Google search.  
Choosing between .com, .net, .us, or even .io is seemingly a big decision.  It is not.  Just choose the one available and stick with it. Most people stick with top level domains – .com, .net, .org. If you want to buy all of them and redirect all of them to your main domain, that if fine too.  More expensive but a-ok. You really need to drive traffic to your domain and that has nothing to do with the letters after the dot.
managing a domain
You should be able to manage your Domain Name System (DNS) and NameServers.  Having control of these aspects will allow you to have your website files anywhere on the Internet.  When you control the DNS and NameServers you will always be able to ensure your website shows up at your domain name.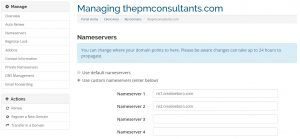 transferring a domain 
You will also want to ensure you can transfer your domain management to another provider.  For example, many of our clients have a GoDaddy account, but then transfer to us.  There are some steps to do so and can be found in our knowledgebase.  Some companies like Wix make this transfer process very difficult.  Ensure you know how you take your domain with you, after all it is your register domain name, not theirs!!! 
Email
 setting up
You will need to setup or have someone setup your company email addresses. This is relatively simple for people that do this often.  Do not pay a lot of money for this service.  We have a portal that allows you to just type the email and click add.  If you want to setup that email address in Outlook, MacMail, or Gmail, then that will take more effort.  Good companies offer instructions and support to do this setup (yes we offer these instructions and support).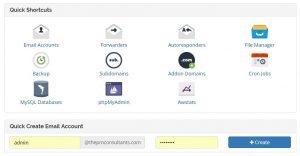 forwarders
Not a fan of setting up your email and just want to know if someone is trying to contact your company email?  Use forwarder to send the email directly to your preferred email account.  This is simple and like other setup items, should be a breeze for any hosting service to walk you through or do for you. Do not pay much as this takes a minute or so per email address.
general contact addresses
It is good practice for most businesses to separate your email into categories in order to stay organized.  You can do this by establishing an 'info', 'support', and 'sales' addresses.  Then you can have different forms go to different recipients as needed.  A solo entrepreneur may just prefer a simple first name email for all things.  Very personalized and reflects their size and attention to their clients.
Setup or Migration
Your actual website files can live anywhere on the Internet, not necessary where you have your domain name purchased.  Because of this you will need to ensure your DNS or Nameservers are set to direct visitors to your website file location.  If you want to move your website to another server, that is called migration.  You do not need to migrate your website if you use most domain services.  However, companies like Wix and Squarespace do not let you take your website with you!  
Hosting Security
ssl encryption with HSTS
HTTP becomes HTTPS, and the world is safe again!  With browsers like Firefox and Chrome informing users that your website is NOT SECURE, you need to install an SSL certificate for your website.  This can be purchased through your domain or hosting provider.  Or if you go with a full service web design company like ours, we install it and keep it renewed.  I will not into the different types of SSL certificates in the article but know that having one is a must.  Plus if you plan on any transactions on your site, you will be required by your payment processor to have a valid certificate at all times.
HTTP Strict Transport Security (HSTS) is an opt-in security enhancement that is set on your website using a special response header. Once a supported browser receives this header that browser will prevent any communications from being sent over HTTP to the specified domain and will instead send all communications over HTTPS. HSTS will protect you from 'man in the middle' attacks and can be implemented with a valid SSL certificate in place.  

block visitors by IP range
You may need to clock visitors from certain countries or just a certain range of IP addresses due to brute force attacks. These attacks are going to happen no matter what we do. However, your hosting should provide protections against all attacks.  Firewalls and other tools can help but sometimes you just need to deny certain addresses to visit your website.
DDoS protection
Distributed Denial of Service (DDoS) is an attack on your server in which multiple compromised networks are used to target your web host. When a website is under attack, it stops responding to legitimate users because the increase traffic to your website is too much to handle.   This type of attack is becoming more popular and is very much preventable with the right tools.
 
source: Maple Hosting
Hosting Features
using SSD (solid state drives)
Gone are the days of needing moving parts inside of server storage.  This allows for quicker access to data.  The iconic spinning disc of a hard drive is no longer the latest tech.  Ensure your server is using SSDs for better load results.  InMotion Hosting cites 20x faster speed than spinning hard drives.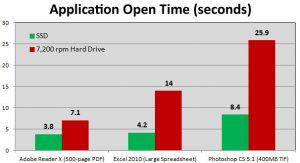 server resource monitoring
Most of us in life are not server experts along with everything else a business owner takes on.  For this reason we rely on others to monitor our servers.  There are many tools out there that make this cost effective and efficient to detect or prevent issues with your hosting environment.  Hosting companies should be upfront about their monitoring capabilities.  Pick one that will keep your data safe and online.

remote cloud server backups
You have your website on a server with a hosting company.  You will also want your website scheduled to be backed up to another server at least daily.  Backing up to the same server is not the same assurance as having your site backed up to a remote cloud server, not your basement!  For example, we use Google for our client backups.
high availability
This is similar to monitoring but an added assurance from your hosting company that your site will be up a certain percentage of time.  Sites go down from time to time but it should not exceed 0.01% of the time. That is an up-time of 99.99% or more throughout the year.  Up to you and what you can stomach, but look for the 99.99% up-time as excellent and possibly the lowest to accept.
Content Delivery Network (CDN)
A CDN will help national and international companies – or any company really – with load time for visitors.  Imagine having multiple servers throughout the world with your website information sitting and waiting for visitors.  These servers cache text and images of your site to increase speed of delivery no matter where in the world they reside.  A server in LA would need to send information around the globe to someone in South Africa.  With a proper global CDN, like MaxCDN or Cloudflare, that South African visitor would find a much closer source of your site when visiting.  This can be helpful for your visitor experience when going international or coast to coast even.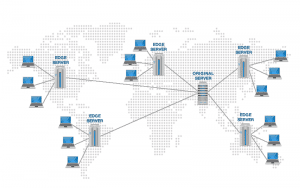 Browser Caching
 Your website communicates with every single visitor's web browser i.e. Chrome, Safari, Firefox, or Edge.  We must ensure that your website can be properly cached within a browser so that it can increase speed, improving using experience.  In our Web Design Checklist we touch on condensing files for this process to go smoothly.  Files that your server present and pass to visitor browsers for display can be cached for many hours, days, or even months before the browser will look for a new version. Proper browser caching techniques will improve visitor experience with quicker load and response times.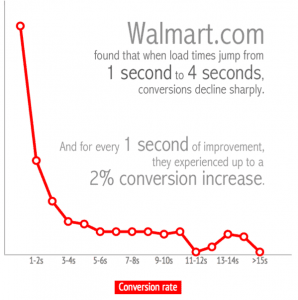 Bandwidth and Storage
Trying to visit a site that has run out of bandwidth or storage is frustrating.  You will likely not get to see the site, which is bad for business. CDN and caching can help reduce a site's need bandwidth to present the website to visitors.  Reducing bandwidth need is one strategy.  But also ensure you have plenty is always a sound way to start.  Some hosting offer unlimited bandwidth and storage for one or two websites at a time.  It is up to you to find what fits your budget.
Storage is not that complicated.  Unless you have tons of content with huge file sizes, a typical business website will not need more than a gigabyte of storage.  Though you can find plenty of places that offer unlimited.   
---
Now that you have the knowledge of web hosting, let's explore support and maintenance.
Support & Maintencance
Transparent, efficient process
Planning the build, gathering client content, planning website structure, designing each page, testing for quality assurance, and launching the website is an example of a web design process.  Ensure you have a process or your web designer has a transparent, efficient process to build your site.

Promote your site launch
A new website is to be promoted.  Marketing campaigns or a simple social sharing will bring attention to your latest efforts. Great for reminding everyone that you are dedicated to continuous improvement and high quality.  Let your efforts shine. If you have a web designer, they too should share the launch of your site to their fans.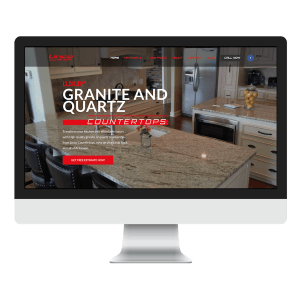 Valuable newsletter subscription
If you choose a web design company to support your website, then ensure they have a newsletter that is helpful and informative.  Get added to the mailing list to keep up with the latest in web design, so you don't have to.
Informed of events
Inevitably your business will have events.  Charity, special sales, or workshops are examples of events that may need shared with clients and the public at large. Be sure to use your website to keep people informed. If you have a web designer, they should also be able to help get the word out!

Support options after launch
Website support can come in different forms. Content updating, hosting changes, adding email addresses, SEO, and blog writing are all examples of ongoing support that may be needed. Whether you take it on yourself or need your web designer to assist, know your options so you are not surprised later when you need something in the future.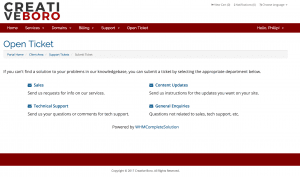 Website Content and Security Updates
This is very important when paying a web design company to build and maintain your site. If you do not want to learn all aspects of web design and hosting, then you will likely need security updates without asking and content updates handled as needed. These services cost extra in the form of monthly subscription or hourly rates. Know this upfront!
Directory listings
You need accurate and informative directory listings. There are services out there that will monitor and update your directory listings. Listings should include phone number, address, email, website, and pictures when available. They help in many ways to ensure people can find you when actively searching for your type of service or product.
Quality referrals
You will at least have a hosting provider, if not also a web designer that also provides hosting. These companies – including ours – should have quality referrals for services they do not provide. Make sure you are choosing a partner for your web presence that is invested in your success.
Update your contact info easily
Web designer, hosting company, and domain services will all need to have your contact information. If it needs updated make sure it is simple and painless with a client portal or email. Credit card on file? That will also need easy access to update.
Add others to your account
Have someone in-house that can update your site and contact info, then you will want to ability to set up a user and password that allows them access to your site. This will likely have specific permissions to be set so they cannot access all things in the account you may not want them to change.
Review your subscription anytime
You are paying monthly or yearly for services you should be able to clearly understand what you are paying for. If Comcast can do it, your website provider should too.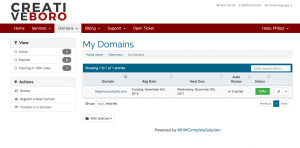 View your invoices anytime
Like your ability to review your subscription, you should also be able to review invoices. Having an automatic withdraw on a credit card is convenient but having invoices allows you to verify and expense with confidence.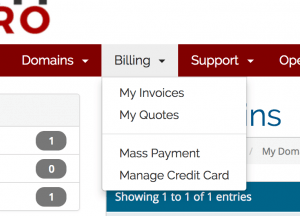 Easy support contact options
Email, chat, phone calls, tickets, Twitter, etc. are communication channels to reach your web and hosting provider. Make sure your provider has your preferred method available.
Manage, register or transfer domain
We covered this in our Hosting Checklist, but it is also true for support. To transfer or change domain settings, you will need a simple process. This is your domain, not theirs! If you want to purchase more domains, it should also be painless. Ask how easy these things are done.
Knowledgebase and documents
You are a true D-I-Yer. That is great and you should have access to your web design and hosting knowledgebase. Take a look and see if it meets some of your needs. We have one but also will provide other support to help update content and learn the content management system.
Positive Online Reviews
Check out the reviews. We have been burnt before for not looking into reviews of a company when contracting them for services. BBB, Google, Yelp, etc. can provide an insight. Don't just look at the stars or the grade. Look at how the company responds to unsatisfied clients. Sadly not all clients are a good fit for the company they contract. We do try to partner with clients that we think will make great long-term partners. Some companies will take on all clients even if not a good fit, and this can lead to bad reviews. Then again, so can terrible customer experience. Know the difference when looking at online reviews.
---
There you have it! We are glad you made it through this article. It will pay dividends for all your future websites.
---
Check out any part of our previous series below.  Creative Boro has developed a Website Buying Checklist in order to help and educate everyone that needs a website.