Let's Start With Some SEO Tips
When we want to rank on first page for Google search results, we do something that many overlook. WE ASK GOOGLE WHAT THEY WANT US TO DO! This seems obvious but a lot of SEO companies go to experts that study the Google search algorithms first.
Let's begin with SEO tips in no particular order: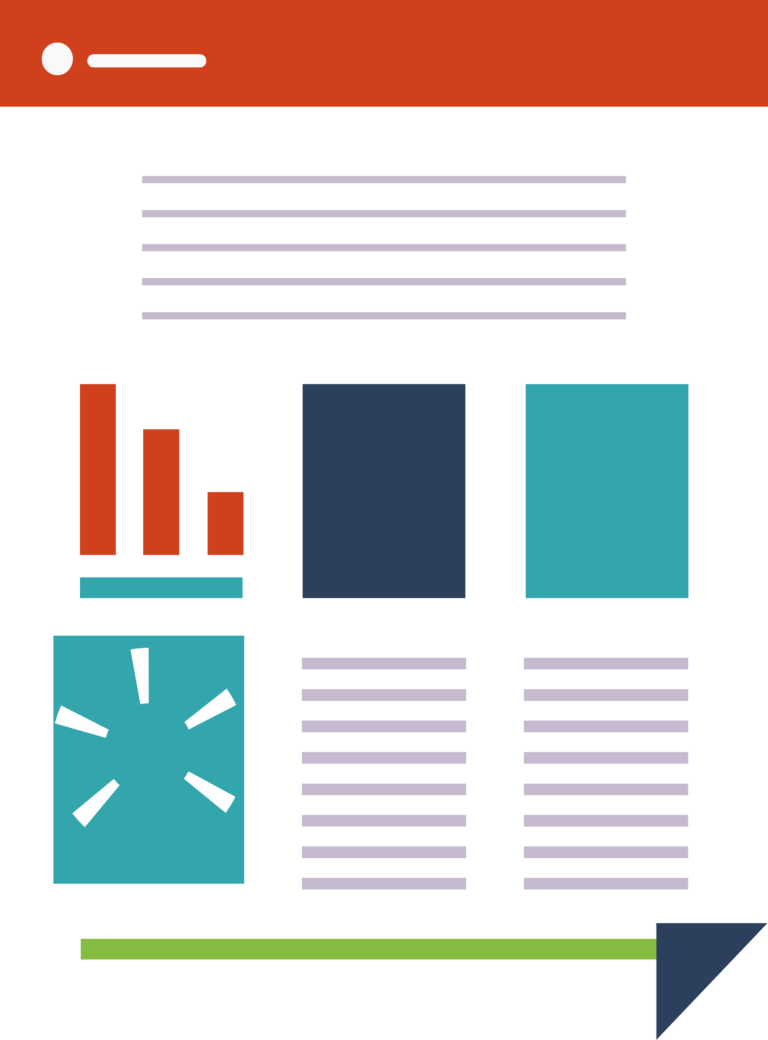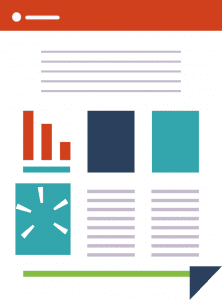 Website Content
Content can come in a few forms. The most popular are blogs, articles, news, events, recipes, and of course the static web pages e.g. about, home, contact. The content that Google likes is original content. Not copy paste from other web sites. Seems obvious but when people pay for blog posts or place recycled web content on their site, it will not help their rankings.
What about keywords?
Make sure you use them naturally to allow your content to shine. Google says, "While our systems have gotten better, they can't read your mind: be clear about what your site is about, and what you'd like to be found for." I want this article to be found for SEO tips, so I use those words as often as it makes sense. That's it.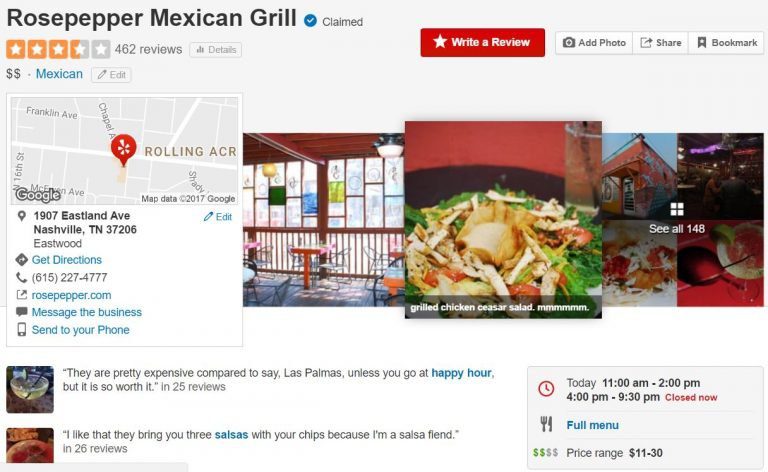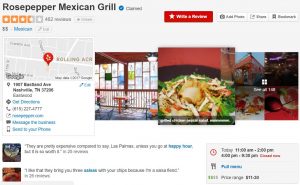 Directories
Yes, you need to manually register with Google, Bing, YP, and even Yelp. There are hundreds of other directories and you should slowly but surely fill them all out. Especially industry specific ones. Note: you must use the exact same name, address, phone and website on all directories. It matters that everything matches the info Google has on file.
What does that have to do with search rankings?
The Google machine likes to look at all directory sites and see which businesses are an exact match of yours. This let's them know you are actively reaching out to all corners of the internet and increases your legitimacy. Also, and not least, these sites can generate reviews of your business. Google allows you to showcase these reviews in search results! "Add the Local Business markup to help Google match reviews to the right review subject and help grow your site's coverage." Now you just need to get out there and claim all your directories, get reviews, and let Google know how great you are :)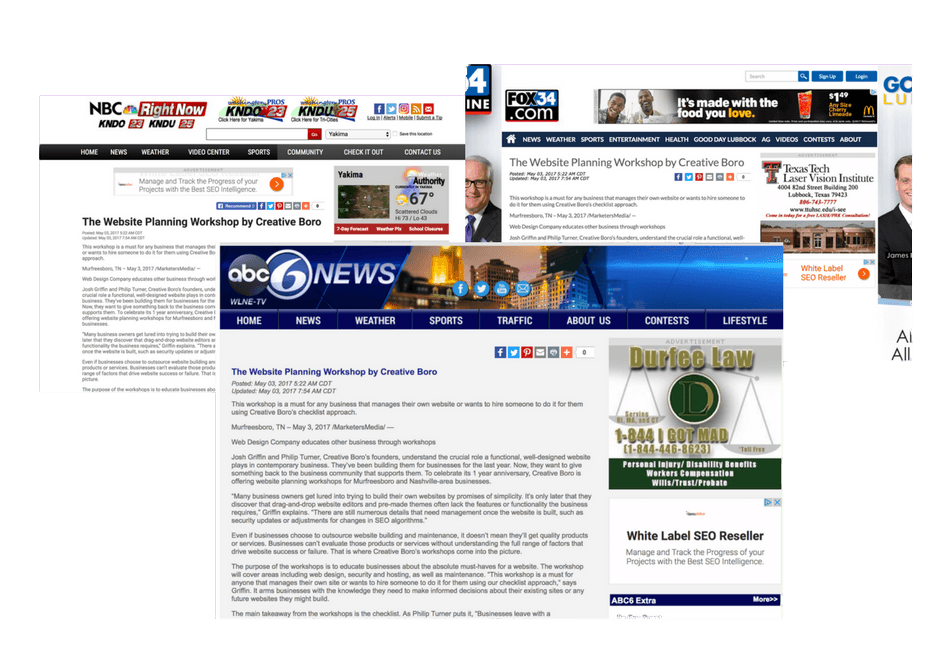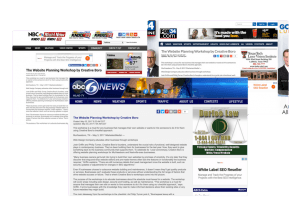 Backlinks
Backlinks are links to your website from other sources e.g. websites, news, blogs, etc. Usually these are hard to obtain because you need to produce content that other websites want to post, or press releases that reporters want to publish. Social media can produce backlinks but not the ones most people want to help with SEO and rankings. This is because most social media sites do not report the links to Google. It is more complicated than that but that is the gist.
My SEO provider sells me backlink services. Is that good?
I would say maybe. It is good in that if they are getting you guest blog appearances, yes. If they are simply buying a spot on a blog site that has nothing to do with your business, then no. Google says, "Our best advice in relation to link building is to focus on improving your site's content and everything--including links--will follow (no pun intended)."
You've Decided You Want To Hire An SEO Company. Now What?
"In a majority of cases, doing what's good for SEO is also doing what's good for your online customers. Things like having a mobile friendly website, good navigation, building a great brand." - Maile Ohye, Google Developer Programs Tech Lead
Let's get into a quick Q&A with Google using a 2017 Google Webmaster video for insights into hiring an SEO company.
What is an SEO company hiring tip?
"Request that they corraborate their recommendations with a documented statement from Google either in a help center article, video, or Googler response in a forum, that supports BOTH:
The SEO's description of the issue that needs to be improved to help with ranking
The approach the prescribe to accomplish this task"
Author Note: Yes and yes! We firmly believe in referencing Google for what great SEO services can provide a client. Even if it is not requested by our client, we still use these best practices anyway. Checkout another of my articles after your done here for more of what Google says to do.
What is the recommended SEO hiring process?
"1. Conduct a two-way interview with your potential SEO.  Check that they seem genuinely interested in you and your business.
2. Check their references.
3. Ask for (and you'll probably have to pay for) a technical and search audit.
4. Decide if you want to hire."
What questions do I need to prepare answers for the interview?
"1. What makes your business, content, and/or service unique and therefore valuable to customers?
2. What does your common customer look like? How do they currently find your site?
3. How does your business make money? And how can search help?
4. What other channels are you using? Offline advertising? Social networks?
5. Who are your competitors? What do they do well online (and potentially offline)?"
What should an SEO audit include?
"1. The issue
2. The suggested improvement
3. An estimate on the overall investment. In other words, the time, energy or money it would take for your developers to implement the improvement as well as Google Search as well as searchers and customers to recognize the improvement."
4. Estimated postive business impact
5.  Plan of how to iterate and improve on the implementation or how to experiment and fail fast should results not meet expectations"
How long does it take for SEO to start working?
"In most cases, SEOs need four months to a year to help your business implement improvements and see potential benefit."
Author Note: When paying for a monthly service, you should multiply that amount by no less than 12 to know if you can afford an SEO company. Plus, when things are improving, and should you want to continue, that rate should be sustainable for years to come. Year over year, potential customers and clients are increasingly using search to find businesses like yours. Keep at it.
OK Google, give us the rest...
Here Is An Example Of An SEO Audit We Performed That References Google Best Practices
*Company Name and Product has been removed. Pricing was not a part of the audit as they are doing improving SEO themselves.
---
Thanks for contacting us for your audit. For the purposes of this SEO audit, we will be making suggestions to help you continue your SEO in the future. SEO is completed overtime as Google (and other search engines) change overtime.

Here are some of the suggestions and commentary:

- SSL certificate installed and maintained. This will have a small impact on rankings, and a much larger impact on consumer trust starting this year. Without the https:// browsers like Chrome will say your site - and contact form - are 'Not Secure' to all visitors. You have products on your site you want to sell, so it is even more important. Here is reference to Google's blog last month on the topic: https://webmasters.googleblog.com/2014/08/https-as-ranking-signal.html

- Structured Data can be added to more than just your home page. This data that no one but Google's bots reads when they crawl your site can be helpful to identify products, recipes, blogs, events, news articles, etc. You may want to consider having a page for each project so to add the structured data and resubmit those links to Google. That data will help them know when to display your specific product among similar products on the market. Structured data is very tech heavy so here are the help pages from Google: https://developers.google.com/search/docs/guides/search-features (non-SEO tip: paying to be in Google Shopping results is not a bad tactic if the funds are there)

- You have the H1 Header tag on all your pages, except the home page. Your slider is the reason you do not. Consider adding an H1 header so Google can better know the content or purpose of the page. Remove slider or place a header above it. Notice your other pages have h1 headers e.g. "About [Your Company Product]" on your About page.

- You have page titles, but no meta descriptions for each page. That makes Google do a little guessing, and that is not good. The meta description is what shows up under the title of the page when search results are seen by the public. You have WordPress and a plugin 'Yoast' already in place. Go to the edit page and look for the Yoast section under the content and enter anything you want in the meta description area. These can include a keyword or phrase, and can try to sell people on clicking your link instead of someone elses! Here are suggestions from Google: https://support.google.com/webmasters/answer/35624?hl=en

- Image attributes need added. In addition to the above, you will add image attributes to tell google bots what is in your images. They cannot 'see' images, so they use the image attributes i.e. written description, to know what is on your site.

- Your site does not seem to add content often. We suggest adding a blog that shares recipes. Then don't forget to add your recipe structured data and submit to google. Then promote your recipes for more traffic and more chances to rank for your [product]! Submit new pages (or updated pages) https://www.google.com/webmasters/tools/submit-url

- The page load tests I run are saying you need to improve your page loading speed. Image optimization and browser caching tools for WordPress e.g. Comet Cache can help. It has settings to help your code load faster with minification, gzip, etc. Slow loading is not good for SEO. 3 seconds or less is key to keep people from leaving before the site loads. https://developers.google.com/speed/pagespeed/

SEO is an ongoing effort and you definitely have a lot of positive going for your site. Here is an incomplete list.
- mobile friendly, responsive design
- linking to socials
- a lot of easy to read structure and navigation
- Google Analytics 'installed'

If you want to target certain keywords in your local, state or regional areas then consider doing all of the above with those keywords in mind. Adding location + keywords to your Meta information and headings on your pages will help a lot because it is giving Google more precise info about your [product]. Searches for 'near me' and location based search using cell phone location is only increasing. (if you want to get lost in the data: https://www.thinkwithgoogle.com/search/)

Also do not forget to keep up with spreading your brand online. Social media of course. Utilize the SEO of YouTube with fresh content e.g. cooking with your [product]. Even customer submitted video you post is great. Also, ensure other websites are linking back (aka backlinks) to your site as often as possible. Press Releases are a good source of these links. Reviews of your [product] would make sense too. Send samples to food bloggers or whomever you can.

Finally, I like to share a good resource to help people evaluate their website. You can run a report today, then make changes over time and run the report again to see your progress. It is not the only resource, but good for progress checking.
https://www.seoptimer.com/
---
You Have Interviewed SEO Companies, But Now Need SEO Pricing
SEO pricing and questions related to SEO services are somewhat a mystery even in 2017. We know in order to get on page one of your local Google search results, search engine optimization is needed. That is why we have put together this quick tutorial on SEO pricing questions answered. If you have any other questions, please post in the comments.
How much does SEO cost per month?
Straight forward question and here is the answer: it depends. We have a starter package designed for new businesses with very low budget in order to get started. It costs $199/mo. There are custom packages that can go upwards of $7,500/mo. We typically keep our SEO pricing under $1,500 because it allows us to focus on getting clear deliverables - like blog articles, on-page SEO enhancements and citations / directory listings - completed and results measured each month. For a small, one location business this is enough to rank for a set of keywords in their area.
Side note: Hourly SEO pricing can vary from $76 to $200 depending on the agency or freelancer. We do not offer hourly SEO yet. This prevents critical tasks only getting halfway accomplished because the budget is not defined from the beginning of the engagement.
What are SEO services?
SEO services can often overlap with web design, social media management, digital marketing & advertising and even hosting. They can include:
Directories and Citations
On-page Tactics
Structured Data and Rich Snippets
Keyword Research and Placement
Website Articles
Press Releases
Guest Articles and other backlink sources
Modern Code
Secure Site
The overlap with other digital services and SEO services make it a wise choice to have all online presence with one company. Your web designer will need to allow SEO service provider access to website content manager and usually the code itself. Also any graphic design including responsive elements will need to be reviewed with your SEO provider. Hosting company will need to allow access to install SSL certificates, start backups and link search console. Social Media managers will need to work with SEO service provider to coordinate blog article or press release postings, among other things. Your digital advertising agency will need to know the keyword strategy and work hand in hand with your SEO provider.
Is SEO advertising?
No. You do not pay for placement of your website when utilizing search engine optimization. You may pay an SEO service for help to rank on search engines for certain keywords, but you are not paying Google or Bing for those rankings.
Advertising appears as an 'Ad' at the top of the search results. For Google, if the word 'Ad' is obvious and those listings are paid for by the company listed.
How much is an SEO audit?
Free from us. Other sites are also free and some charge money for specific information. Ours is a great start and will definitely help you on your way to finding that final SEO pricing for your needs.
SEO Price Too High? Or Want To Try Some Things On Your Own?
SEO Tools And Other Resources Below Will Help You Out Today!
Free SEO tools and online resources are essential to creating and maintaining your web presence in 2017 and beyond. If you manage your own website, SEO, hosting and socials, we have provided SEO, Web Design, Social Media and Branding Resources that we use and recommend for you. These tools are discussed and demonstrated at our workshops, so if you're in the Murfreesboro, Franklin, or Nashville area. Be sure to check one out.
Testing
search.google.com/test/mobile-friendly - Google Mobile-Friendly Test
developers.google.com/speed/pagespeed/insights/  - Google Website Page Speed Test
www.ssllabs.com/ssltest/ - SSL Test (type your website address for the hostname)
Free SEO Tools by Google
www.google.com/gmail/ - Gmail, if you do not have a gmail account, then you should not have a website, period.
www.google.com/webmasters/tools/ - Search Console - Tells you what people are searching to find you website, issues with your site, etc. Extremely valuable information if you want to optimize you site. Must have Gmail account
www.google.com/analytics/ - Google Analytics tells you who, what, where, and how people interact on your website. Must have Gmail account. Even if you aren't sure, setting this up first thing so that it tracks data will help with any future marketing campaigns you do.
Design and Branding
Email Marketing and Social Media
www.mailerlite.com - Mailerlite is one of the easiest and robust Email marketing services...Free for your first 1,000 contacts and then cheap after that. Setup email lists, automations, signup forms, subscribe popups. All super easy.
buffer.com - Buffer allows to post to multiple social networks at once and will post the best times for each. It's free for 5 connected accounts. (It's better not to use services like this, but it's a lot better to be active than to not be active)
Lead Tracking and Project Management
trello.com - Trello is the tool for organizing everything. To Do lists, HR, Marketing Campaigns, Cooking Recipes, Planning trips, Checklists, etc. etc. It's Free! We use this daily.
www.zoho.com/crm/ - The Free Zoho CRM app is great for tracking leads, followups, contacts. We use this daily as well.