Murfreesboro, TN Web Design
CREATIVE BORO provides Marketing Ready Websites to Business Owners and Professionals with beautifully-crafted, custom designs and full service support so they can focus on running their business by never worry about the complexities of running a website.
Beautifully-Crafted Custom Website Design.
No Templates, No Excuses.
If you're fed up with other web design companies and freelancers web designers charging you a fortune only to use templates and leave you with a website that isn't uniquely yours...OR are you struggling to build your own website and the design is not turning out the way you envisioned...Give us a shout now! We use a solid website framework that marketing companies love and absolutely no templated websites.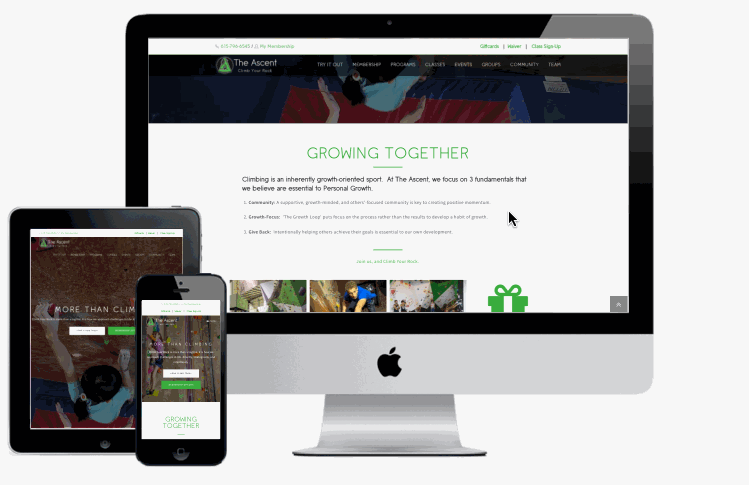 Full Service Website and Hosting Support.
Say bye-bye to up to 99% of your headaches with our UNMATCHED Business Support Services.
Having a new custom website live is only a small part of it. What happens after you 'Go Live' will make or break your efforts.
How do you update the website?
Are you making the security updates
Website Backups?
Is your website secured for your customers?
Hosting and domain registration?
and the list goes on…
You will easily loose your investment quickly if you are not actively monitoring and updating your website. TENS of THOUSANDS of dollars could be lost.
Setup with a Marketing-Ready Website give you the best chance to grow your business and build a web presence. We believe that everyone should be able to focus on what they do best. Business owners should run their business. Web designers should design websites. Project managers should manage projects.
Met and exceeded all of our expectations!
★★★★★
"
Josh and Creative Boro met and exceeded all of our expectations in creating a website for our business. Josh explained the process thoroughly, worked diligently to find out our needs, and executed perfectly. We have received nothing but compliments and high praise. Not only does our website look great, but it performs well and is extremely mobile friendly. We are excited about our partnership with Creative Boro and would definitely recommend them to anyone needing a new or updated website.
"
A Website if the epicenter of your online presence. All of your marketing, promotion, campaigns lead to your website. With a Results-Driven Website Design we ensure that your visitors perform the action that you want them to. Whether you want people to call you, fill out a form, or take another action, or whatever the reason… we'll help you get it done.
Marketing Ready Web Presence.
Your website is complete, but you forgot something. Your Web Presence. Can Siri find your business? Does your business name come up in a Google Search? Social Media? Being listed in the top areas on the web gives your business the edge when people are trying to find you. These places need to have consistent information. Does yours?
Website Business Support.
Post, Change, Update, & Relax.
As we said, we believe people should do what they do best. That's why we offer something no other company does...Updating your website for you at an UNHEARD-OF budgetable price. Relax!
We'll change that image for you so don't have to struggle with figuring it out.
We'll post that blog you wrote for you.
Since we know our system and you know your business, it only makes sense to be efficient.
The less time you have to deal with website headaches, the more time you can have doing what you do best...running your business.
Consistent Website Branding.
No other company puts focus on delivering a website with consistent branding. We grade websites on four criteria:
Consistency​ of your text elements, colors and fonts.
Your message​ to ensure complementary colors, logo color(s) and meta information.

Visibility of

your social cards, header contrast and color temperature.
Accessibility​ of social links, a privacy policy page, an SSL certificate, and we grade the effectiveness of your domain name.
Fast and reliable. Rest easy and run your business knowing that we use Cloud to Cloud Backups of your website to Google. Get a free domain name, free email accounts, security & plugin updates, and a free SSL certificate to make your website secured for your customers.
2017 Website Buying Checklist
Download our simple checklist that will help you when buying a new website and hosting from anyone. These are the MOST IMPORTANT items that you should be getting with your Website Designer and/or Hosting Company. Never settle for less. Enjoy!
Press Release (ePRNews.com) – MURFREESBORO, Tenn. – Apr 25, 2017 – Josh Griffin and Philip Turner, Creative Boro's founders, understand the crucial role a functional,
Read More »